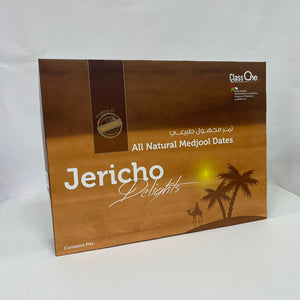 5 kilogram box of jumbo Medjool dates from Palestine
Sale price
$65.00
Regular price
$70.00
Unit price
per
Full details →
---
Share this Product
1 kilogram jars of Medjool dates from Palestine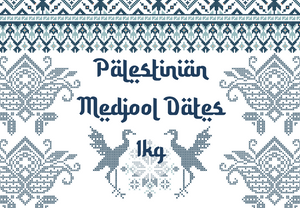 Buy Palestinian Dates to Help Support GBV Muslim Women Survivors
This Ramadan, the Canadian Council of Muslim Women (CCMW) teamed up with BuycottPalestine to provide you with beautiful reusable jars filled with 1 kilogam of Palestinian medjool dates. Each jar helps provide emergency financial support to Muslim women and girls in Canada surviving abusive relationships and living conditions.
Click here to order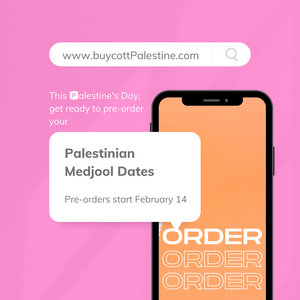 Pre-orders begin February 14!
Fresh, juicy, jumbo Medjool dates from Palestine are currently on the way to you. Be the first to get your hands on them by pre-ordering today.
Are you a store or restaurant owner?
Want to drive more traffic to your store? Become a BuycottPalestine Partner and we can have our customers pick up their pre-ordered boxes of Medjool dates from your store.
The goal is to drive traffic to our Partners and help make Palestinian dates more accessible.
Interested? Email us at buycottPalestine@gmail.com or give us a call at (416) 897–1907.